British Asian Trust – Oxygen For India

We simply cannot stand by and do nothing. We need your support to help people today. We guarantee that the British Asian Trust will use these funds to have the greatest impact.

HOW WE WILL HELP
Having consulted with the Indian and UK governments, our Advisors and programme partners in India, we have outlined a package of support that will complement what industry, government and other charities are doing to help. The biggest difference we can make right now is to get as many 'oxygen concentrators' to hospitals as quickly as possible. Oxygen concentrators are alternate devices to oxygen cylinders – while cylinders contain a finite amount of oxygen supply, a concentrator continually recycles oxygen from the air and delivers it to the patient.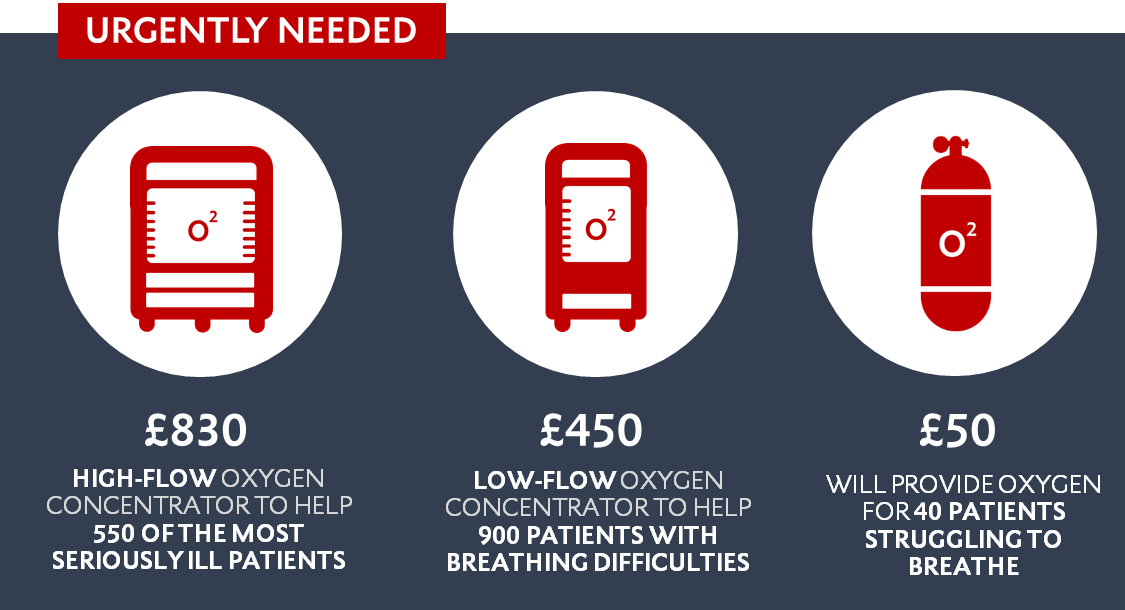 THE DIFFERENCE YOU CAN MAKE
Our 'Oxygen for India Emergency Appeal' will raise funds for these oxygen concentrators, and together with our local partners in India we will rapidly deploy them to the hospitals and patients that need them most.
 As always, we are only able to do this with your support.
There are three ways you can help:
DONATE
Make a donation and be part of the collective effort to get oxygen to those who need it urgently.
If you are giving up to £100 you can have it doubled by following these instructions.
If you are giving more than £100, please donate here.
If you want to give more than £10,000 please call Colman Cawe, Director of Fundraising, on 07496 131 665.
RAISE FUNDS FROM YOUR NETWORKS
Share our JustGiving link on your social media, WhatsApp or email.
Do a fundraising activity to inspire your networks to donate to you.
DO YOU KNOW OF A BUSINESS WITH OXYGEN SUPPLIES?
If you have links to businesses with oxygen supplies in the UK or anywhere in the world, we can arrange for the following equipment to be transported to India (contact us for more info):
Empty, refillable oxygen cylinders with 10 and 45 litre LMO capacity
Oxygen concentrators
In-situ oxygen manufacturing plants for hospitals
Together, we can answer the SOS from India.